Spring is all about new beginnings. When it comes to finding the man of your dreams, there is literally no better time of year to make it happen. Spring wants you to find a mate. I'm sure you've felt the potential in the air that starts humming as spring unfolds. That's not just the honeybees getting to work; it's the energy of the world around you waking up. It's time for you to tap into the energy of spring and make this year the one that you have your love breakthrough and get twitterpated with Mr. Right.
Springtime is Work Time
Despite everything that is nice about spring—flowers blooming, bees getting to work and baby birds chirping in the morning—spring is a season that involves work and plenty of it. Springtime is all about action. Those pretty flowers had to push their way up through the earth; the bees are out to get back to making honey the moment the sun is up; every baby bird is learning how to fly for goodness sake. I'm not sure the last time you tried to become airborne, but I'm guess that it's anything but easy.
Spring Cleaning For Your Heart
Yet, with all the effort involved in getting things moving and shaking off the heaviness of winter, spring offers something special, something that's critical for your making THIS Spring YOUR time to Spring into love, and that is…a lot of support. The sun shines more brightly to help things grow. There is plenty of rain to keep plants well hydrated. Warmer weather makes getting things done seem less of a chore. In astrology, the spring equinox is the equivalent of an astrological New Year. Which is why spring is the ideal time to let go of what's no longer serving you—'spring cleaning' got its name for a reason. From material possessions to behaviors and habits that are holding you back from attracting your soulmate, spring is the time to set yourself free from what is no longer serving you. With unneeded clutter eliminated, you're able to welcome new beginnings into your life and into your heart.
Plant Your Seeds Now
Whereas summer is all about blazing sunsets and days that feel like they could go on forever, spring is all about planning and preparation. Any gardener will tell you that it's important to get your seeds in as soon as the last frost is over. It gives flowers the time that they need to reach their full glory. When it comes to making this the year of your love breakthrough—and the year you meet your soulmate—the sooner you prepare yourself, the better. This might mean letting go of the common misconception that love just happens; that you can't possibly prepare for it. Johnny and I see this all the time with the women that we work with. Too many women think that they are helpless to help themselves find love- when in fact, you have more intentional power than you think. As someone who consciously attracted my soulmate, I'm telling you, preparation is vital if you want to connect to Mr. Right sooner rather than later (or not at all).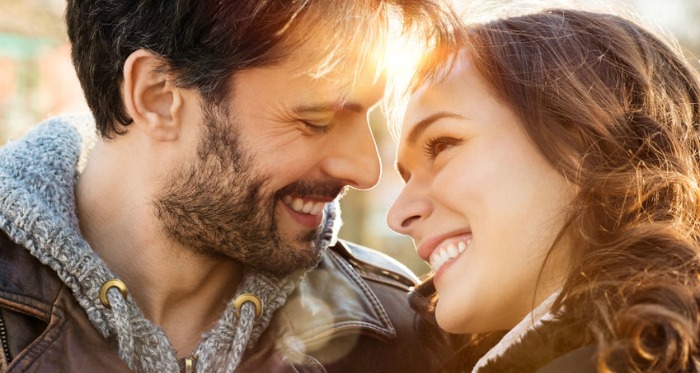 Get Help with Your Garden
You probably wouldn't buy a bunch of seeds and some soil to create a garden without at least picking up a gardening book, or getting a mentor or teacher, right? So why use a hit-or-miss approach with your love life? Any experienced gardener will tell you that there's a lot of work that goes into growing a beautiful garden. Knowing what to do early on is the most important way to set your flowers up for success. If you're ready to make this your year for love, you don't have time to be flipping through a bunch of books. Right now is an excellent time to get into preparation mode for taking full advantage of the energy of spring, to make this your year for love.
Prepare for your Spring of Love:
Journal about why this spring is a GREAT time for you to get more ready for love than ever.
Talk to a supportive girlfriend about your desires to find your true love (not just another date) and allow yourselves to get excited about the importance of love in your lives. (This isn't to suggest your life isn't great, but you want love, so be real about it)
Take a look at our current Totally Free Live Love Training – Click Here To Learn More. It's available for a very limited time, and is designed to show you exactly how to make this your year for love.
If you're curious about how to accelerate your love learning on your way to having a breakthrough in your love life this spring, you'll want to check out Love Breakthrough Weekend, and do the other steps outlined above.
You're Worth It!
If you really want to harness spring's bursting potential so you can attract your soulmate, let's get excited about it! It may feel scary to state it "out loud" but go ahead and tell me in the comments below – why are you so committed to making THIS your year for love?