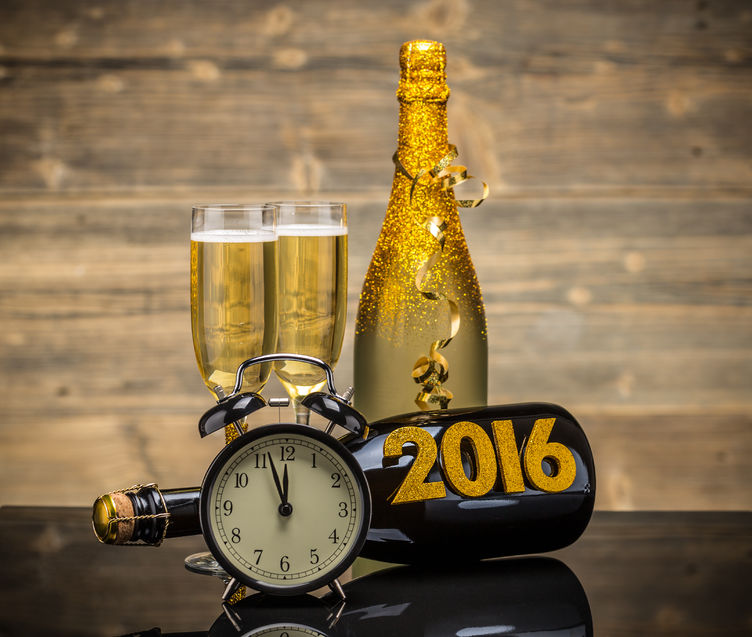 2015 is wrapping up now and I don't know about you, but this year has REALLY had its ups and downs. Actually, it was a tough year, one of the hardest our family has ever had. Johnny's dad passed away unexpectedly this past February and then Isabelle's long time sitter (who was like a grandmother to her and who had watched her for over 12 years) passed away from cancer just a few months ago.
Now, of course, there was some really great stuff that happened (like we got to travel a lot to some great destinations and we got to serve our amazing clients and connect with people we love and I'm SUPER GRATEFUL for that)…. However, I am happy to say goodbye to this year and look forward to a fresh start in 2016.
How about you? Can you relate?
And before we slam the door on 2015, I have a question for you…..As a single woman-who-doesn't-want-to-be-anymore, how would you describe your 2015? In one word, how would you describe it? Was it:
Exhilarating
Lonely
Painful
Fun
Growing
Learning
Disappointed
Grateful
Sad
I'll bet on some level, you had all of those experiences this past year. It may be difficult to find one word to describe it. That certainly was my journey.
As your love mentor, I want to give you a powerful tool for you to start looking at 2016 with. I want you to start to do something (that I'll describe to you in a moment) that could radically SHIFT the direction of your love life and in fact, your WHOLE life could be upleveled this year if you are willing to just really do it and apply it to your life, for real. Not just talking about it, but really DOING it.
You see, the single biggest reason women can't find love is this: they have a FIXED MINDSET about men and about themselves and about relationships in general. In a Fixed Mindset, people believe their basic qualities, like their intelligence or talent or how they get along in relationships, are simply fixed traits. People with a Fixed Mindset believe that their traits (and others) are just givens. They feel they have a certain amount of knowledge and talent and nothing can change that.
If they have a lot, they're all set, but if they don't – oh well! …
They also believe that natural talent (aka luck or a "special blessing from God") alone creates success—without effort. "Natural Talent" in this area of love translates to having certain looks, or age, or figure, or luck in meeting men. But all of the research on success in every area of life proves that this mindset is completely ineffective in creating success and fulfillment in any area of life. And, when it comes to how human beings are made and how our brains work – it's just plain wrong!
We handle the fixed mindset and other hidden blocks at our live Love Breakthrough Weekend in the spring. If you'd like to be the first to find out about it sign up for early VIP notification HERE.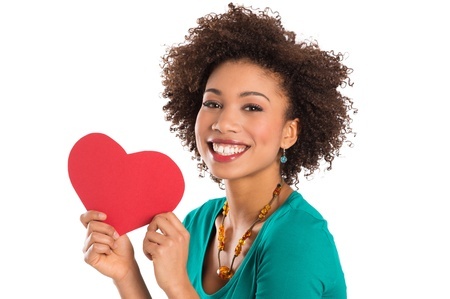 In a Growth Mindset, (what I call being a Student of Love), on the other hand, people believe that their experiences can change, because their abilities can be developed and nurtured through dedication and hard work… and that knowledge, talent, and even "luck" are just the starting point. Sure they're happy if they're brainy, good looking, or talented, but they don't stop there. They understand that no one has ever accomplished great things—not Serena Williams, Adele, or Supreme Court judge Ruth Ginsberg —without years of passionate practice and learning. This mindset creates a love of learning and a resilience that is essential for great accomplishment in all areas of life, including and especially your relationships! Virtually all successful people have had these qualities.
The passion for stretching yourself and sticking to accomplishing your dreams of soulmate love, even (or especially) when it's not going well, is a character trait of a Student of Love. This is the mindset that allows people to thrive despite huge challenges in their lives. Have you had what might be described as "huge challenges" in love and relationships? I know I did. Johnny too. Most of our clients too.
For me personally, I see how most of my life I've had a growth mindset (especially about love and relationships and finding my soulmate), but I've also had a few areas in my life where I displayed a "fixed mindset"…. and that has really held me back in those areas. One major area I've had a fixed mindset about is the area of fitness. I've never been "naturally talented" at sports or fitness activities. I've held myself back from growing in this area since I never allowed myself to identify with "athletic" as a label for myself. I still struggle in this area to this day.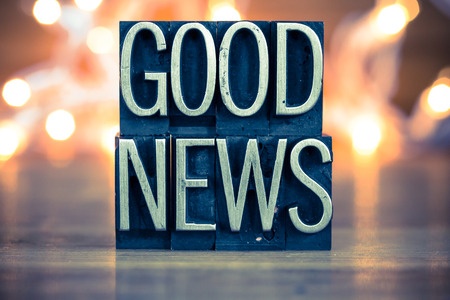 What about you? In the area of love and relationships, what kind of mindset would you say you have had? If you've been thinking that "my picker is off" and "I've just had bad luck with men", or "there's just not any quality men in my town", you've most likely been in a fixed mindset about this area.
Here's the good news: You can LEARN to take on a Growth Mindset!! You CAN be a Student of Love! And if I can do it, so can you!
I have a couple of questions for you that I'd love to hear from you about:
Where have you had the fixed mindset in your life and how did/does it affect you? and….
What specific ACTIONS can you take consistently to take on a growth mindset in 2016 in order to help you move forward in your life?
Please share. I love to hear from you and I do my best to respond to every comment.
Happy belated Hanukkah and Joyous Solstice and Merry Christmas and Happy New Year! Here's to making 2016 your year for growth and LOVE!